Are you a seasoned systems engineer looking to dive into the world of Azure consulting? Worried that your skills are too broad for a specialised role? It may seem intimidating, but rest assured, this transition can be both challenging and incredibly rewarding. You have the opportunity to leverage your existing expertise and take your career to new heights. In this article, we'll explore five key themes I encountered during my journey.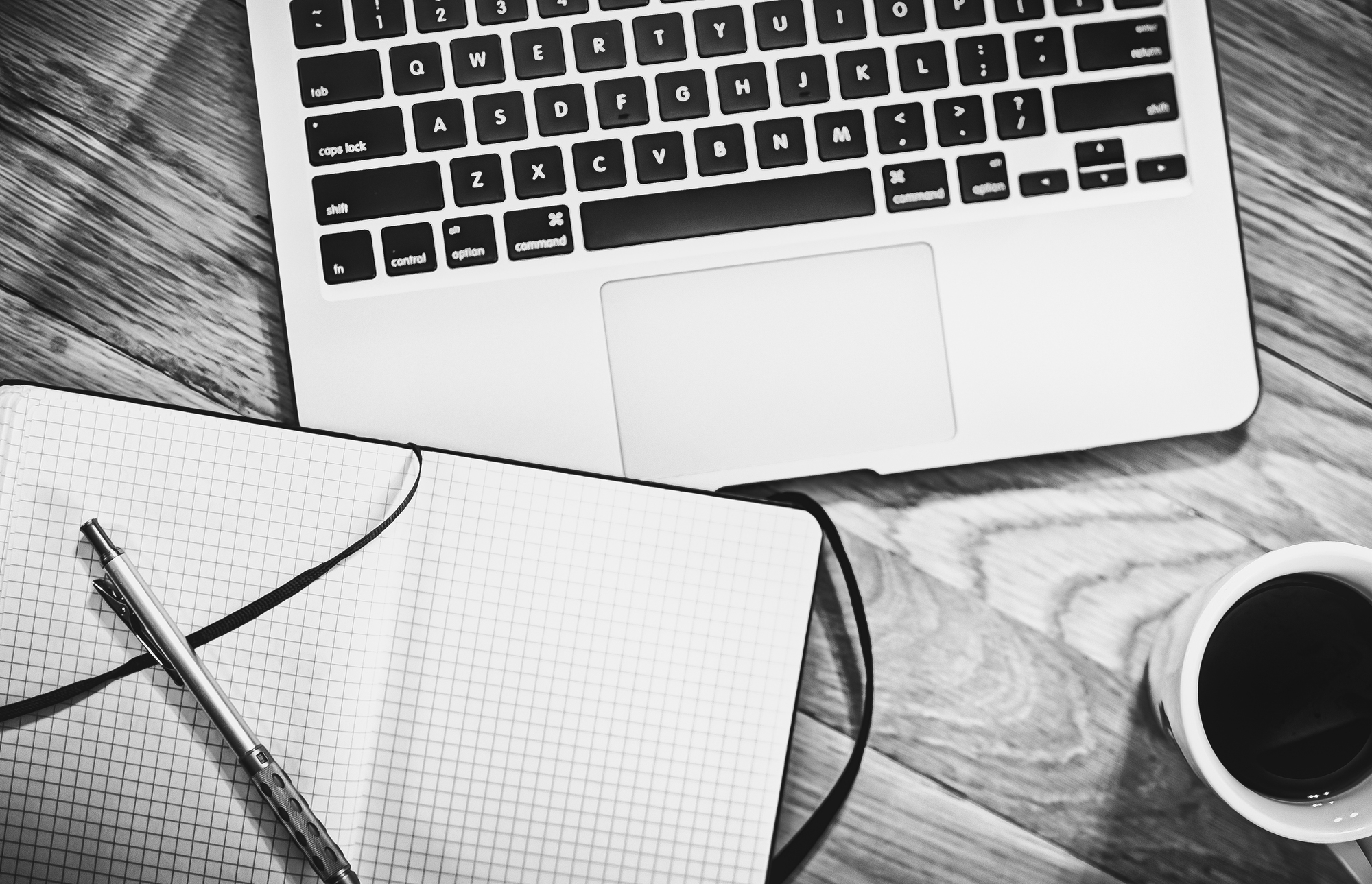 1. Trust Your Technology Skills
As a systems engineer, you've spent years mastering various technologies, troubleshooting complex issues, and designing solutions. Don't underestimate the value of your technical expertise. In the field of Azure consulting, clients seek professionals who can provide expert guidance on Azure-related matters. Your broad and deep knowledge in this area is a valuable asset that will set you apart from the competition. If you've kept your skills up to date to support your employer, you can stay current with the latest industry trends and advancements to better assist your future clients.
Becoming an Azure consultant allows you to apply your technical skills in a broader context. While you may have previously focused on specific systems or technologies, you can now utilise your expertise to design and implement Azure solutions that address a wide range of business challenges. Your ability to troubleshoot and find solutions will be invaluable as you guide clients through their Azure journey.
I, too, had doubts about my technical skills at first: "What if I'm not actually good at this?" "What if the customer knows more than me?" "What if I don't have all the answers?" However, talking with other consultants at Arinco made me realise something I've always known: nobody can be an expert in everything. We all have strengths and weaknesses, and it's okay to embrace them. While I excel in infrastructure, Office 365, and cybersecurity, I may not be as confident with endpoint management or databases. Being open about this helps avoid situations where you're expected to be an expert in an area you're not comfortable with.
If you haven't been keeping your skills up to date maybe it's time to visit Microsoft Learn for a refresher.
2. Sharpen Your Business Skills, Including Presentations
While technical skills are vital, successful Azure consultants also need strong business acumen. Learning to speak your clients' language is crucial—whether it means refining your communication, negotiation, or project management skills. Effective presentation abilities are particularly important, enabling you to convey complex technical information about Azure to non-technical stakeholders. Invest time in improving your capacity to articulate your ideas, proposals, and solutions.
In the consulting world, you'll often engage with clients who lack in-depth technical knowledge. This is where your business skills shine. You must translate technical concepts into tangible business benefits. How will your Azure solution boost their bottom line? Enhance their operations? Provide a competitive edge? Clearly communicating these advantages is key to winning and retaining clients.
Presenting on a familiar topic might be easy, but when it comes to writing presentations or creating documentation, many of us hesitate. The best way to overcome this is through practice. If you're uncomfortable sharing content right away, create it for yourself. My OneNote and OneDrive are full of unpublished user guides, half-finished PowerShell scripts, and incomplete PowerPoint decks. Each time I write, I get clearer and more concise, which boosts my confidence.
3. Expectation Management
In the consulting world, managing expectations is vital. You must be transparent and realistic about project timelines, deliverables, and potential challenges when discussing them with clients. Setting accurate expectations from the start builds trust and prevents misunderstandings later. Effective expectation management is a cornerstone of successful client relationships. While it may seem daunting, you've likely already been doing this for internal projects.
Cloud consulting projects can vary significantly in scope and complexity. Some may involve straightforward Azure cloud migrations, while others might require complex architectural redesigns or large-scale implementations. Regardless of project size, clear expectations are crucial. Clients need to know what to expect in terms of timelines, costs, and outcomes. When challenges arise, as they often do in technology projects, open and honest communication becomes your best ally in maintaining trust.
While it's generally best to avoid saying "no," offering alternatives like "no, but we can try X" is often a great approach. Your role is to propose alternative solutions to problems and meet requirements creatively. For instance, instead of using a user account, you might suggest using a service principal in Azure AD. Practice finding solutions that align with the client's needs.
4. Understand the "Why"
Being a proficient Azure consultant goes beyond technical problem-solving. You need to invest time in understanding your client's underlying business goals and objectives tied to Azure. Your Azure solutions should align with their strategic vision. By moving beyond problem-solving and helping the client meet their business objectives with Azure, you become a trusted partner rather than a mere service provider.
As you transition into the role of an Azure consultant, it's essential to shift your perspective from purely technical considerations to a more holistic understanding of your client's business. Ask questions about their long-term goals, competitive landscape, and pain points. How can Azure (and other Microsoft technologies) be leveraged to address these challenges and support their growth? By understanding the "why" behind their needs, you can tailor your solutions to deliver tangible business value.
I have two memorable experiences that emphasise why the "why" is crucial. In my customer service days, a customer requested that the trees on their nature strip, which were touching overhead power and phone lines, be addressed. The representative assured the customer they understood the issue, but weeks later, the council cut down the trees, devastating the customer who loved them. He had actually wanted to discuss the possibility of burying the lines underground for his property. The second instance occurred when an account manager was convinced that "single app mode" was the solution for a customer's iPads, only for the customer to reveal they had four critical applications that needed to be deployed. The "why" had been missed.
Always make sure you understand why your customer is asking for something, maybe they know exactly what they want and why, or maybe someone along the line has made an assumption. You should always verify the requirements you have been given and dig in to understand why you are there and your customer actually needs.
5. Realise You've Already Been Consulting
While you may have never officially held the title of "consultant," if you're employed as a systems engineer, you've likely provided consulting-like services to internal teams or clients. Reflect on your past experiences where you've offered guidance, made recommendations for Azure solutions, or helped others solve Azure-related problems. These instances demonstrate the same abilities that Azure consultants use, even if they were informal. Recognizing your existing experience in consulting can boost your confidence when making the transition.
This realization surprised me the most and became a lightbulb moment during my interview at Arinco. When asked about my previous consulting experience and the scale of projects I had worked on, I momentarily panicked, thinking, "I've never been a consultant before." But then it hit me—I had already been consulting.
Whether it was designing and deploying Multi-Factor Authentication solutions for national and multinational companies, optimizing and reducing costs in cloud environments, architecting and deploying Azure and Microsoft 365 solutions for various organizations, serving as a subject matter expert for Azure migrations and security, or streamlining processes for development teams, I had been providing consulting-like services.
Your journey to becoming an Azure consultant is an evolution of the consulting mindset you've already cultivated in your previous role as a systems engineer. You've been a problem solver, a trusted advisor, and a technical resource for your organization. Now, you're extending these skills to a broader audience, helping clients harness the power of Microsoft Azure to achieve their goals.
Conclusion
Transitioning from a systems engineer to an Azure consultant is an exhilarating journey. It allows you to leverage your existing skills while expanding your horizons far beyond what you might have imagined. Trust in your technical expertise, continue developing your business skills, master expectation management, understand the "why" behind Azure solutions, and recognise that you've already been consulting. Armed with these five key themes, embrace your new role as an Azure consultant with confidence and enthusiasm. Your unique blend of technical skills and a consulting mindset will undoubtedly lead to a successful and fulfilling career in Azure consulting. Seize the opportunity, and your journey will be both challenging and rewarding, ultimately propelling your growth as a seasoned Azure consultant.
If this sounds intriguing to you, find some time to reach out to our talent team about joining the crew.
Thanks,
Scott